IFRA Brand Book
This website gives members, the IFRA team and external contractors a set of simple rules and brand assets to allow consistent communication of the activities of The International Fragrance Association.
Should you have any questions, please contact us at info@ifrafragrance.org.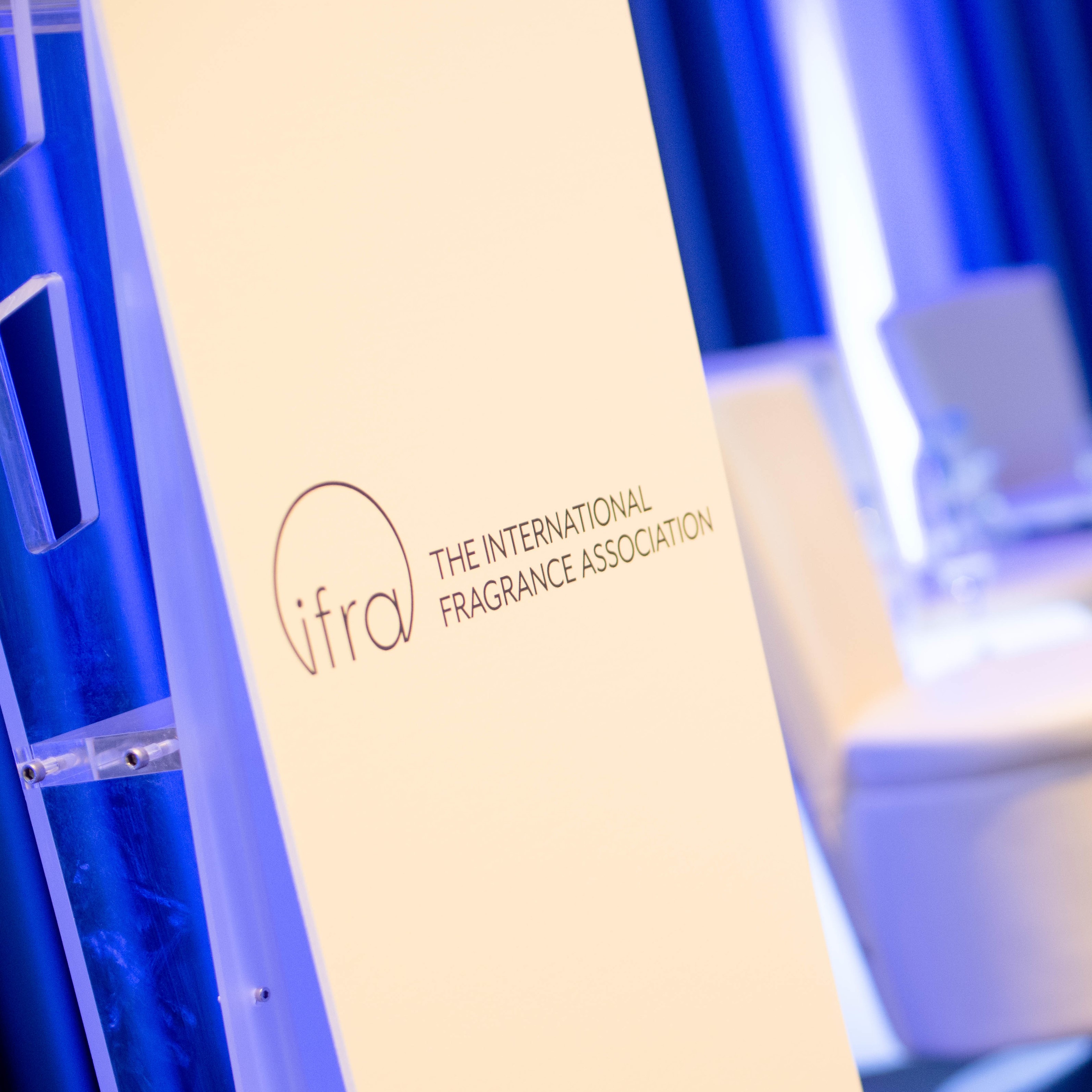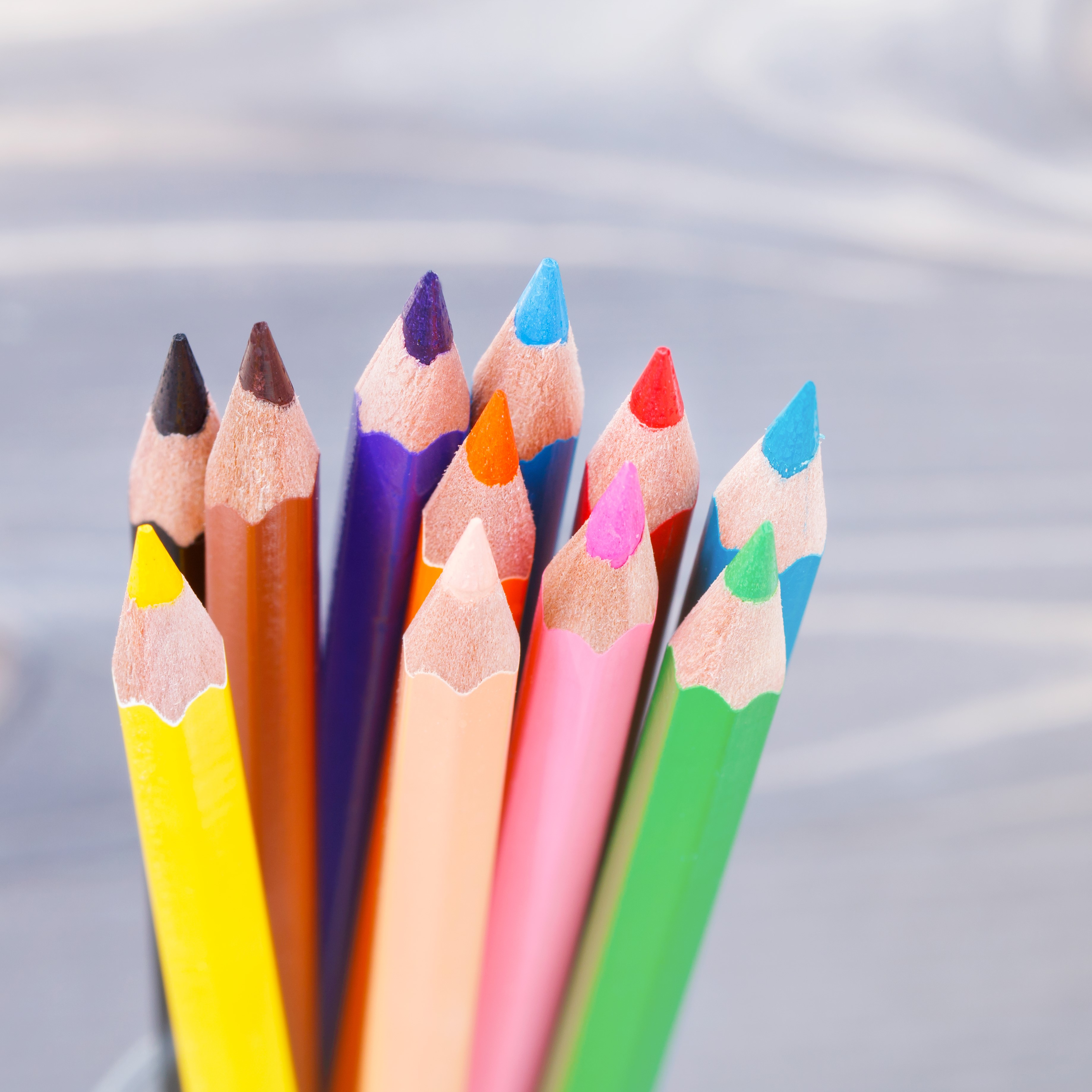 Colors
The IFRA color palette is a key part of our brand, with the colors symbolizing the wide range of raw materials and ingredients with which we work.
The colors can be used together, or specific colors can be used for different elements of IFRA's work (as seen on the IFRA website).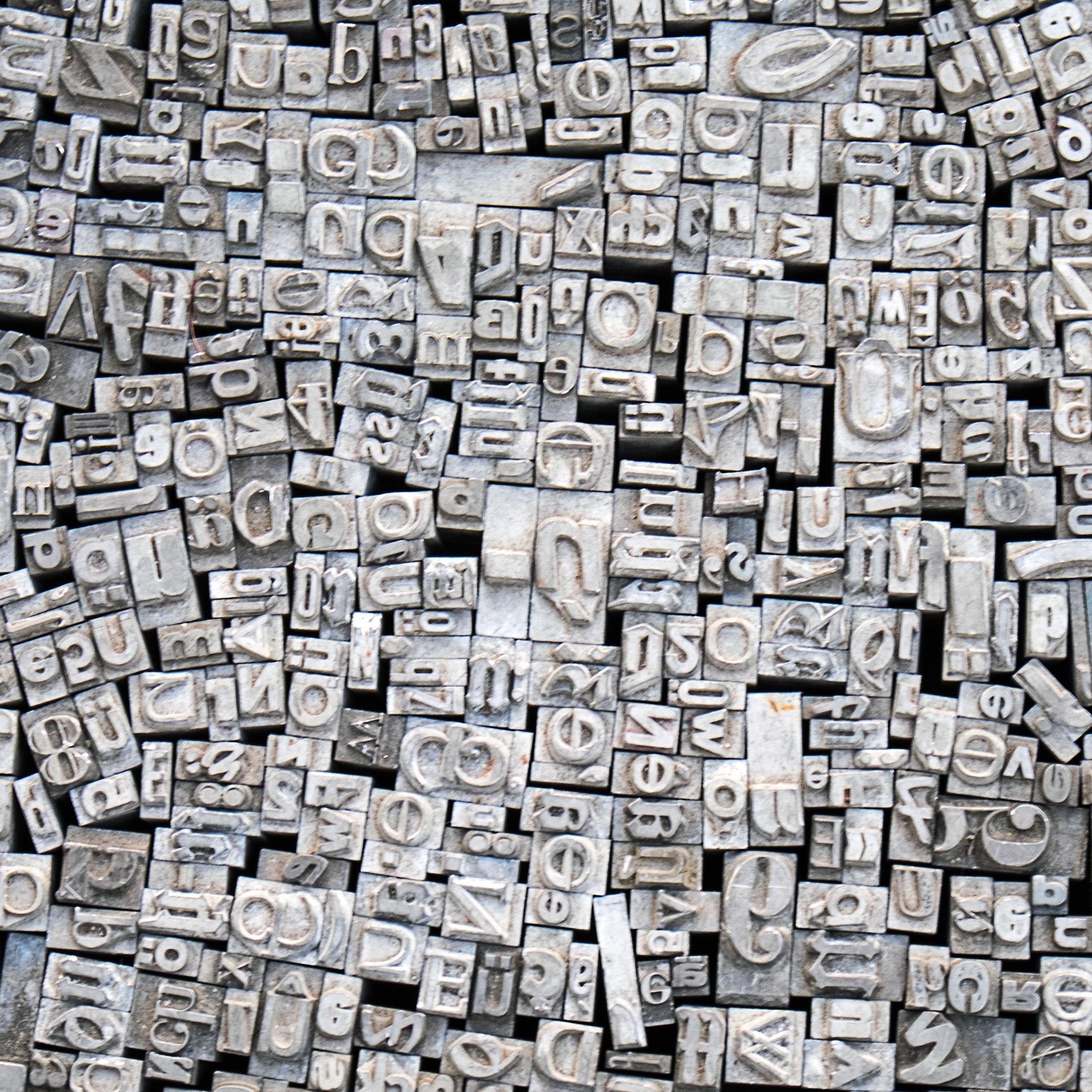 Typography
Consistent typography helps to communicate our brand even in the absence of logos and color.
IFRA uses two principal typefaces: Muli and Unna. Both are free to download from Google Fonts.
Unna
Used for headlines and standfirsts
» Unna is an elegant typeface that communicates the sophistication and tradition of the fragrance industry
» It is generally used for headlines and standfirsts only
» It should be used in 400 (regular) weight, in roman or italics, and only exceptionally in the heavier 700 (bold) weight
» It should not be used in ALL CAPS, only Sentence case
» It should not be used at sizes smaller than 14pt
Muli
Our general-purpose typeface
» Muli is a versatile general-use typeface that communicates modernity and reliability
» It is used for headings, subheadings and general text
» It can be used at any size - but general body text should be at 10pt, with a recommended minimum of 8pt for footnotes
» Muli Regular (400) is the standard weight for text - Muli Semi Bold (600) and Muli Bold (700) can be used for emphasis
» Muli Black Italic (900) and Muli Extra Bold Italic (800) should be used to make an impact in headings, and Muli Semi Bold Italic (600) and Muli Bold Italic (700) for sub-headings
» Headings should be 14pt or larger, and should always be bigger than sub-headings (12pt or larger)
A few general typesetting and writing rules
» Use full justification, except for bullet-point lists, which should be left-justified
» Use Sentence case, avoiding unnecessary capitalization that can interrupt the reading flow
» Use US English spelling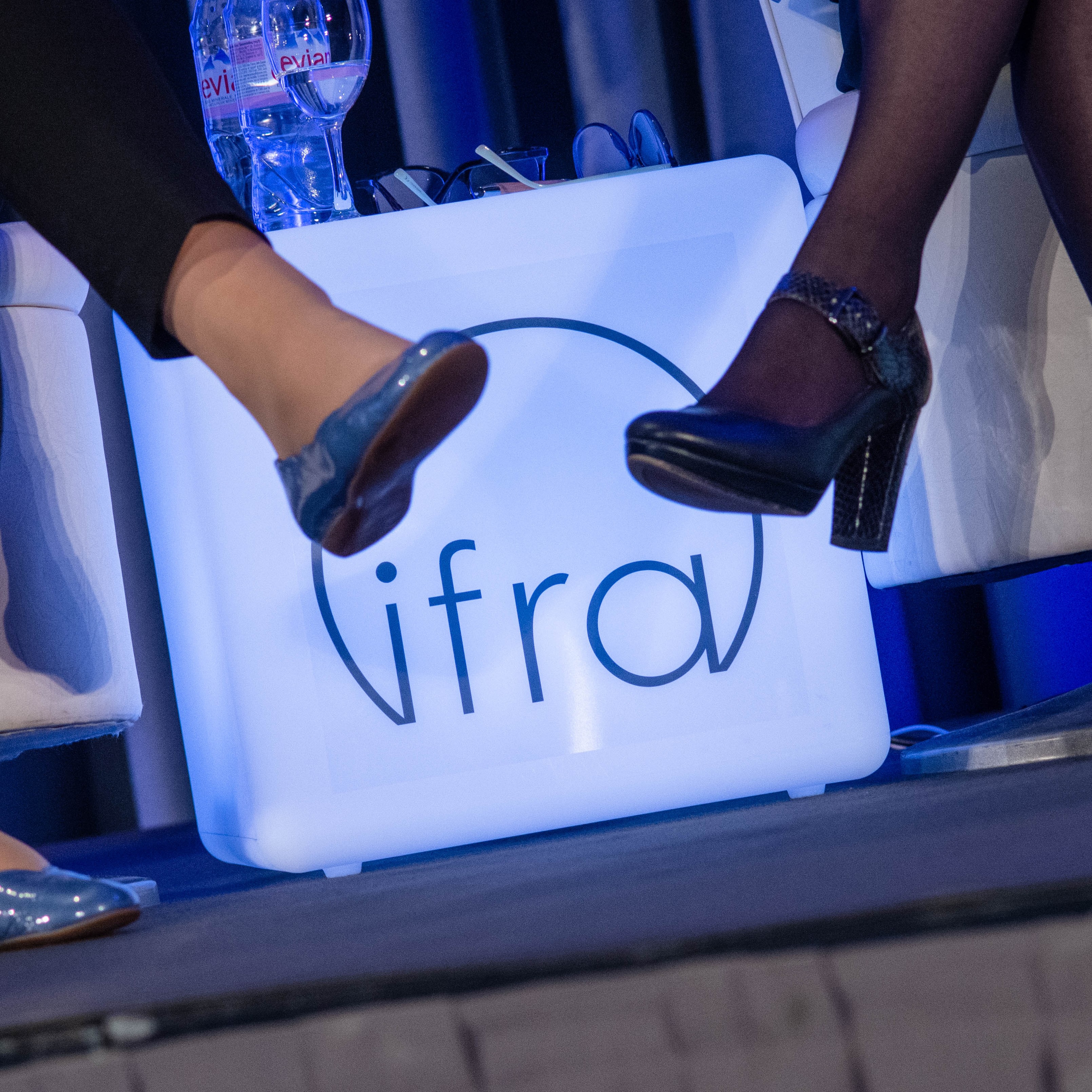 Logos
The IFRA logo is our key identifier and must be used only according to set rules.
IFRA has had many similar logos in recent years. There is now a single logotype, available in black or white. Color logos should not be used. Instead, we use our brand colors and high-quality photography and graphics.
Rules on the use of the IFRA logo
1. The IFRA logo is the property of The International Fragrance Association (IFRA). IFRA owns all rights to the use of its logo.
2. The IFRA logo may not be used or reproduced without prior written permission from IFRA.
3. The IFRA logo may not be used or reproduced for commercial or personal financial gain.
4. The IFRA logo may not be used on finished consumer products in the marketplace as a means of implying endorsement by IFRA or compliance with the IFRA Standards or the IFRA Code of Practice.
Alternative stripped logo
An alternative logo is available for use in smaller horizontal spaces and when a left-aligned logo is more appropriate.
Logos for IFRA APAC (Asia-Pacific), IFRA Europe and IFRA LATAM (Latin America) are available on request.
A few general logo rules
» Do not use old versions of the logo. Delete existing locally-saved versions.
» Do not recolor the logo.
» Do not distort the logo or change the proportions.
» Do not crowd the logo. Let it breathe by ensuring that no other graphical element is closer to the edge of the logo, in any direction, than the height of the 'f' in the logomark.
» Do not separate the logo elements (logomark and name).
» Do not place the white logo on a light background or the black on a dark background. Both versions are valid - always ensure sufficient contrast between the logo and background.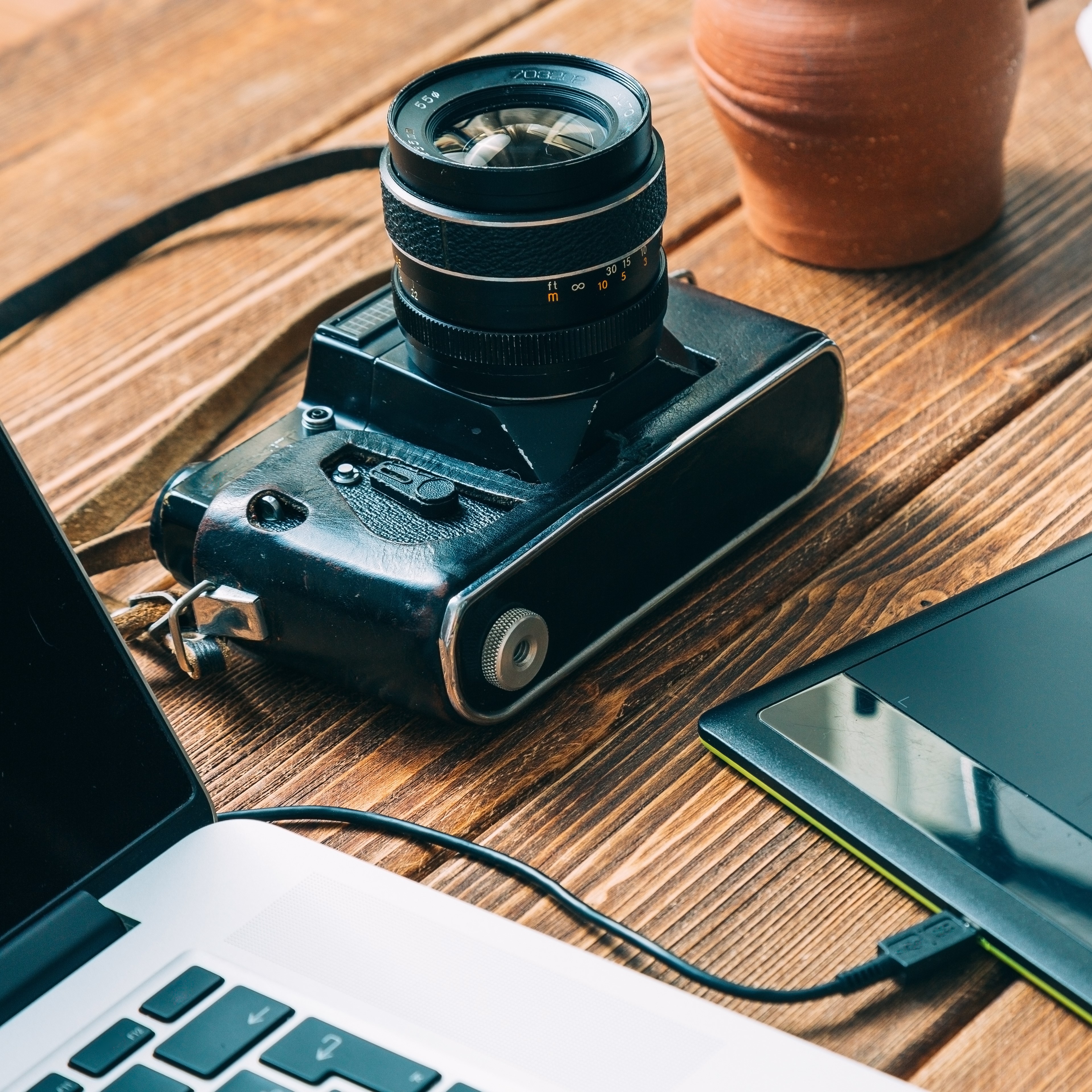 Images
IFRA has paid access to a stock image library but the license conditions prevent sharing with members.
Below you can find links to suggestions of royalty-free images for download and use by members.
Unsplash
Fragrance stock image collection curated by IFRA
Pexels
Fragrance stock image collection curated by IFRA
Flickr
Images from IFRA events and meetings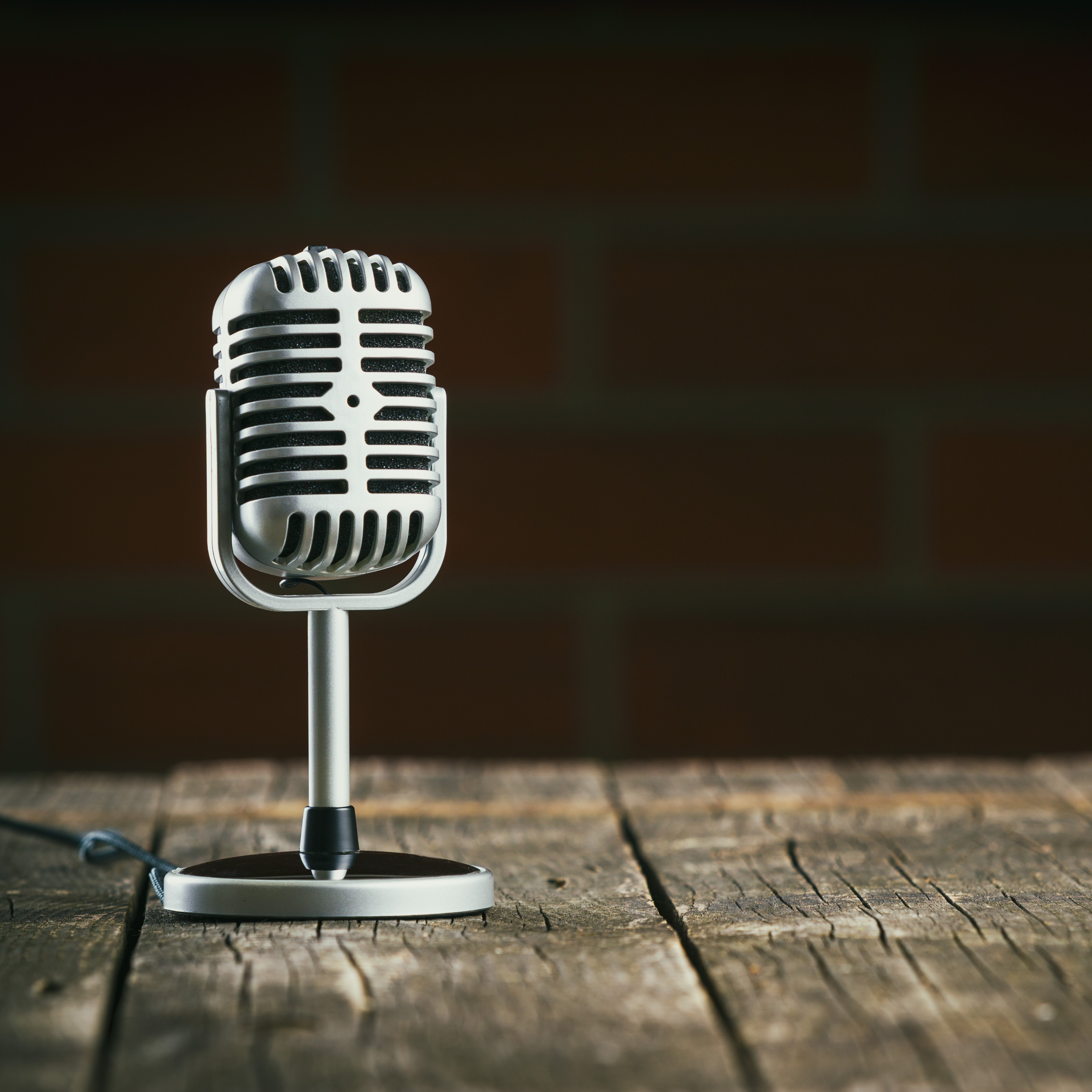 Key messages
Fragrance makes the difference - in every sense. As an industry, we create fragrances that bring joy, emotion and color to people's lives; support prosperity through jobs and scientific advances; and act responsibility - protecting consumers and respecting our shared environment.
Making the difference - in every sense
Sense of wonder
We make the difference by fusing art and science to feed the emotions
As the fragrance industry, we fuse art and science to create scents that stimulate people's emotions and enhance their daily lives.
Smell is an essential part of life – and fragrance has the unique power to comfort, stimulate emotions and trigger memories.
Like art and music, fragrance is a universal language – it communicates across cultures and borders.
Our industry employs artists and innovators with rare skills who use the power of our senses to give billions of people enjoyment and pleasure each day.
Sense of purpose
We make the difference by enhancing and adding value to products
As the fragrance industry, we create, innovate and provide a key platform technology that enhances a wide range of products and supports well-being.
Fragrances are a key differentiator in finished products – enhancing consumer choice, supporting the development of new products, and playing a major role in the success and competitiveness of companies in perfumery, personal care and household products sectors.
The fragrance sector invests heavily in R&D and in skilled jobs around the world, and supports employment in sourcing, manufacturing, creative industries, market research and retail.
Our commitment to innovation allows us to make continual and significant improvements to molecules, process and delivery systems, enhancing quality, affordability, protection of biodiversity and environmental sustainability
Our products also contribute to prosperity by promoting hygiene, well-being and confidence.
Sense of responsibility
We make the difference by leading on safety and sustainability
As the fragrance industry, we take seriously our responsibility to care for people and the environment, setting and sticking to high standards in our work.
We employ rigorous safety assessment and management measures, with independent oversight, to ensure that fragranced products can be enjoyed safely
The IFRA Code of Practice and IFRA Standards are mandatory for members and are internationally recognised as an effective system to promote the safe use of fragrance
We use a wide range of raw materials, sourced from natural and synthetic origin, seeking to deliver high-quality products that respect the environment and communities around the world.
We work with perfumers to give people the fragrances they desire and the protection they deserve.
Vision, Mission and Values
VISION
Fragrance is a safe and essential part of life
MISSION
IFRA promotes the safe use of fragrance for everyone's enjoyment
CORE VALUES
Science is our foundation
We advocate with integrity
We are committed to collaboration